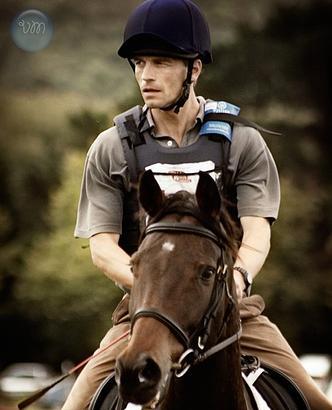 (21st April 1962 - 15th February 2011)

On 15th February 2011 Jo Lorentzen, aged 48, passed away while out jogging in Pisa – after delivering the last speech of his life at a Conference there. His sudden departure left us all shocked and traumatised. Jo was the inspirer of the INGINEUS project, its backbone and main supporter. He was also a dear friend of many of us, and we will miss him deeply.

Jo was a Chief Research Specialist in the Education Science and Skills Development programme at the Human Sciences Research Council (HSRC) in South Africa.

He obtained his master's degree at the American University in Washington, US and his PhD at the European University Institute in Florence, Italy. He taught courses on international business and economic development at universities in Eastern Europe, Italy, France, and the United States. In the early 1990s he helped set up the Central European University in Prague and Budapest, which was probably the first modern social science institute catering specifically for postgraduates in the transition countries of Eastern Europe and Central Asia.

Before moving to South Africa in 2003, Jo was Associate Professor of international Business at Copenhagen Business School in Denmark (CBS). He spent the 2003/04 academic year on sabbatical at the School of Development Studies at the University of Kwazulu-Natal, where he became an honorary research fellow.

At HSRC, Jo built a team of passionate researchers studying the impact of innovation on development in latecomer and poor countries and regions. In terms of the geographical coverage of its projects, his team constituted one of the most international research groups in South Africa.

Jo was mainly interested in microeconomic perspectives on technological learning and their implications for innovation and industrial policy in latecomer countries. At the time of his sudden departure, he was running a study of the determinants of innovative activities in the Western Cape, focusing on the wine industry, boatbuilding, medical devices, and IT. He also worked closely with the Western Cape provincial government, and taught on competition policy, intellectual property rights, and science and technology in developing countries at the University of Cape Town.

Jo lived in a beautiful house in Muizenberg. He was vegetarian and was fond of jazz. He loved animals, had a dog and rode his horse on Noordhoek beach.

INGINEUS would not have been possible without him.
If you want to contribute to this or the other pages dedicated to Jo Lorentzen, please send us an e-mail.
INGINEUS recalls Jo:
.
...read more
tributes to Jo:
.
...read more
a tree grows in Belo Horizonte:
.
...read more