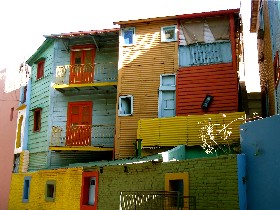 INGINEUS participated in the 9th GLOBELICS International Conference on "Creativity, Innovation and Economic Development" held in Buenos Aires, Argentina, on 15-17 November 2011.
GLOBELICS (Global Network for the Economics of Learning, Innovation, and Competence Building Systems) is an international network of scholars who apply the concept of "learning, innovation, and competence building system" (LICS) as their framework and are dedicated to the strengthening of LICS in developing countries, emerging economies and societies in transition.
The 9th GLOBELICS International Conference was organised around the following topics:
INGINEUS held three parallel sessions and a semi-plenary session on Global Innovation Networks in the memory of one of its founders: Jo Lorentzen.
Presentations:
INGINEUS parallel session 1
"Universities as knowledge producers for economic development"
INGINEUS parallel session 2
"What do we know about building sustainable national, regional and sectorial innovation systems? Theory and evidence"
INGINEUS parallel session 3
"Privatization of knowledge, Intellectual Property Right (IPR) and development"
INGINEUS semi-plenary session
"Global Innovation Networks in the memory of Jo Lorentzen"
Discussant: Alireza Naghavi, (University of Bologna and FEEM)

For the complete programme of the Conference, please click here.
For further information on GLOBELICS, please visit their web site.